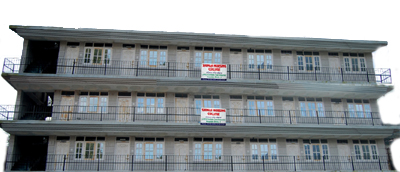 Shimla Nursing College aims for excellence in the field of Nursing Education by providing state of the art in learning facilities and a conducive academic environment. Shimla Nursing College is An Unit of RCS Associates Charitable Trust (Regd.) and located at Rajindra Complex, Annandale, Shimla, Himachal Pradesh – 171003.

The Nursing College is affiliated to Himachal Pradesh University, Recognized by Indian Nursing Council, Delhi as well as Himachal Pradesh State Nursing Council and dully permitted by Govt. of Himachal Pradesh to its purpose of Nursing Education since 2010.

The College is currently running one Bachelor Degree Program i.e. Basic B.Sc. Nursing and one Diploma in General Nursing and Midwifery (G.N.M) and aspires to extend towards Short term, Certificate & Fellowship Nursing Programs and Post Graduate Nursing under the Himachal Pradesh University, Shimla. The Nursing College has a vision to create a bench mark in Nursing Education. The Graduated Nurses will be prepared to assume responsibility in providing Primary, Secondary & Tertiary level care to the clients, as Professional Nurses.



'Nursing is a Noble Profession' is the basic concept of Shimla Nursing College, hence we are committed to create an educational environment conducive for the students and teachers where they acquire skills which are inquiry driven, self directed and life long with desirable Nursing practices.